Tessa is an associate with ASK LLP's Complex Litigation Mass Torts department, where she devotes her practice to helping plaintiffs exclusively in mass torts, product liability, toxic exposure, and human trafficking litigation.
Email: tcuneo@askllp.com
Meet Tessa Cuneo
Tessa dedicates her practice to mass tort and complex civil litigation, advocating on behalf of individuals harmed by corporate greed, negligence, and abuse. With years of experience in representing consumers and protecting workers' rights in a broad range of antitrust and class action matters, she has spent most of her legal career pursuing justice for those who have been exploited or marginalized.
Frequently praised for her unwavering empathy and steadfast commitment to clients, Tessa is empowered by the opportunity to impact individual lives and spur meaningful change that deters corporate wrongdoing.
Tessa has extensive experience specializing in all phases of litigation involving complex mass tort cases, class action cases, and multi-district litigation proceedings, some of which include: In re Hair Relaxer Marketing, Sales Practices, and Products Liability Litigation in the Northern District of Illinois; In re Aqueous Film-Forming Foams (AFFF) Products Liability Litigation in the District of South Carolina; In re Allergan BIOCELL Textured Breast Implant Products Liability Litigation and In re Valsartan N-Nitrosodimethylamine (NDMA), and Irbesartan Products Liability Litigation in the District of New Jersey; In re Philips Recalled CPAP, Bi-Level Pap, and Mechanical Ventilator Products Litigation in the Western District of Pennsylvania; In re Paraquat Products Liability Litigation in the Southern District of Illinois; In re Acetaminophen – ASD/ADHD Products Liability Litigation and Jane Does Nos. 1-57 v. Nygard, et al. in the Southern District of New York; In re Domestic Airline Travel Antitrust Litigation in the District of Columbia; and In re Generic Pharmaceuticals Pricing Antitrust Litigation in the Eastern District of Pennsylvania.
Education:
Tessa earned her legal degree from William Mitchell College of Law, (J.D. 2015), and her undergraduate degree from the University of West Virginia, summa cum laude, Phi Beta Kappa (B.A. 2012). While attending law school, she was nominated by professors to serve as a student ambassador for William Mitchell, worked as a certified student attorney for the Minneapolis City Attorney's Office where she represented the State in preliminary hearings and court appearances, and received an award for outstanding hours of volunteer service from the Minnesota Justice Foundation.
Affiliations:
Tessa is admitted to practice law in the State of Minnesota and the United States District Court for Minnesota. She is a member of the American Association for Justice, the Federal Bar Association, the Minnesota State Bar Association, Minnesota Women Lawyers, and the American Association for Justice's Trial Lawyers Care Committee.
Practice Areas:
Mass Torts, Product Liability, Complex Civil Litigation, and Human Trafficking.
Recognition:
Tessa was selected to Minnesota Super Lawyers® Rising Stars in 2023. In 2022 and 2023, the National Trial Lawyers Organization selected and named Tessa a 'Top 40 Under 40' trial lawyer. In addition, she was recognized as Litigator of the Year for 2022 by the American Institute of Trial Lawyers.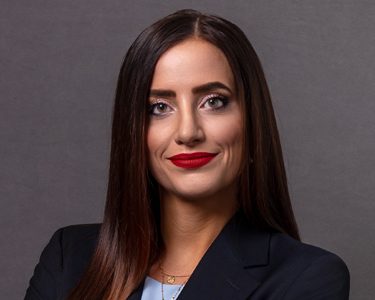 Publications