Hawaii Wildfires
ASK LLP is one of the few law firms that has had a leadership role in the nation's largest wildfire disasters. We represented one of the leading city executives of the city of Paradise – ground zero in the California wildfires. We not only helped our client get a coveted seat on the Official Torts Committee that was appointed in that case, but we were instrumental in negotiating a $12 billion settlement on behalf of ALL wildfire victims. ASK LLP is arranging with Hawaiian counsel to act as admitted local counsel so that we can to provide immediate assistance and guidance to wildfire victims.
Since it is anticipated that Hawaiian Electric will file for bankruptcy, not only will you need a lawyer with wildfire experience (something hard enough to come by), but you will also want a lawyer intimately familiar with mass torts bankruptcy- another rare legal specialty.
ASK LLP is one of the few law firms in the country with BOTH a mass tort practice, with specific wildfire experience, and a full-service bankruptcy practice, with specific experience in mass tort cases. For example, we resented a client on the Official Tort Committee in the PG&E wildfire bankruptcy (helped negotiate a $12 billion settlement), we represent the Ad Hoc Committee of Individual Victims of the opioid crisis in the Purdue Pharma bankruptcy (negotiated a $750 million settlement), and we were one of the founding members of the Coalition for Scouting Justice in the Boy Scouts bankruptcy (helped negotiate a $1.8 billion settlement).
In short, ASK LLP is one of the only law firms in the county with BOTH mass tort wildfire experience and mass tort bankruptcy experience. We are happy to provide a free consultation to discuss your case and of course we are happy to provide references.
Missing Loved One
Family Assistance Center
A family assistance center has been opened at the Kahului Community Center at 275 Uhu Street. It is open from 10 a.m. to 8 p.m. for Thursday and Friday. Officials say hours after Friday have not yet been set.
The Maui Emergency Management Agency will pass out forms to be filled out to help in the process of locating unaccounted for family members.
Red Cross
Anyone looking for elderly loved ones or those with serious medical or mental vulnerabilities can call 1-800-RED CROSS to open an Emergency Welfare Inquiry.
Family members can also reach out to local chapters the Hawaii Red Cross or their national Restoring Family Links number at 1-844-782-9441 for assistance in locating a loved one disconnected during the fires.
Good To Know
This is a difficult time for everyone affected and it's important for people to connect with and support each other. If you or a loved one needs help, reach out through the Disaster Distress Helpline for free 24/7 support by calling 1-800-985-5990.
We encourage people affected by these wildfires to apply for federal Disaster Assistance at disasterassistance.gov or by calling 800-621-3362. If you use a video relay service, captioned telephone service, or other communication services, please provide FEMA the specific number assigned for that service. You may be eligible for a variety of support including financial or housing assistance.
Hawai'i Wildfire Recovery and Resilience Resource Guide
https://www.usa.gov/hawaii-wildfires
Resources and ways to help
Aloha United Way. Aloha United Way 211 provides information and referrals about emergency resources and services to Hawaii residents, which operates seven days a week between the hours of 7 a.m. and 10 p.m. Programs and resources include shelters, healthcare, food, school closures and much more. Aloha United Way has created the Maui Relief Fund that will go directly to efforts supporting victims of the fires.
Hawaii Red Cross. The Red Cross assists individuals in finding emergency shelter or help finding a loved on who you lost contact with.
Hawaii Salvation Army. The Hawaii Salvation Army is asking for monetary donations and large volume meal donations from restaurants and certified kitchens to aid in mass meal service at Maui shelters.
Kokua Restaurant and Hospitality Fund. Hawaii & Culinary Alliance resurrected the Kokua Restaurant and Hospitality Fund for Maui to provide immediate assistance to the restaurant, bar and hospitality workers displaced by the devastating wildfires that have impacted West Maui.
Hawaiʻi Community Foundation Maui Strong Fund.The Fund will be used to support Maui communities affected by recent fires, including response and recovery efforts.
Maui Food Bank. The Food Bank is seeking monetary donations in efforts to feed thousands of displaced residents.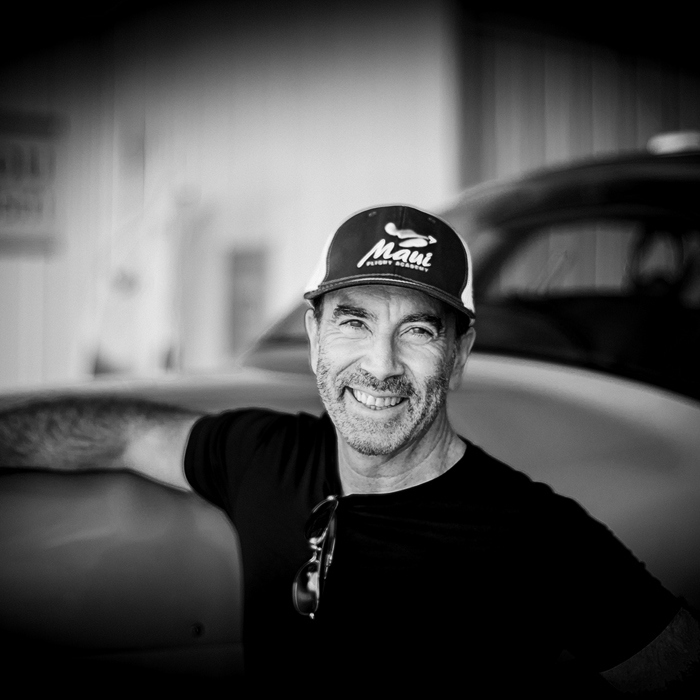 Laurence Balter and his family have been Maui residents for nearly a quarter of a century.
From 2006-2010 He was appointed by the Governor of Hawaii as Commissioner of Transportation overseeing the State of Hawaii Department of Transportation.
Laurence owns and operates the Maui Flight Academy and Wailea Portrait studio.
In the first 72 hours of the devastating Maui Wildfire, Laurence assembled a team of volunteers to fly over 100,000 pounds of critical supplies (such as insulin, diapers, water and food ) into the only lifeline for the community the Kapalua West Maui Airport. Long before the State or FEMA had a plan to assist the community.
Laurence has been featured multiple times on KITV News, AP News, CNN, and other media news outlets.
He and his wife Regina are now devoted to connecting, compensating, rebuilding and reinvigorating the victims of the Maui wildfire.
Michele Vierra-Pupunu, a native of Kahana, Maui, Hawaii, is a remarkable individual whose life journey has been defined by unwavering dedication to her community, a deep connection to her Hawaiian heritage, and an unbreakable spirit of resilience. Born and raised in the breathtaking landscapes of Maui, Michele's roots in the island run deep, spanning seven generations of her family.
Her educational journey began at Lahainaluna High School, where she laid the foundation for a life dedicated to learning and giving back. After high school, Michele embarked on a path that would see her contribute significantly to the betterment of Maui's community.
Michele's professional career was marked by her tenure at Maui Preparatory Academy, where she made a lasting impact. She began as the Director of Facilities, ensuring the school's infrastructure was well-maintained. Her dedication led her to the Advancement Office, where she played a pivotal role in raising funds for the Bozich Center, furthering the educational opportunities for Maui's youth.
Her multi-faceted role extended to being a Hawaiian Studies Kumu (teacher) and Hawaiian Culture Advisor, where she shared her deep knowledge of and passion for Hawaiian culture with students, fostering a stronger connection to their heritage.
Outside the school, Michele is also one of the Pastors at Kahana Door of Faith Church, where her spiritual leadership has touched the lives of many. Additionally, she serves on the Board of Directors of Ignite A Life, exemplifying her commitment to community involvement and empowerment.
Michele is a practitioner of Ho'oponopono, a traditional Hawaiian healing practice, and has spent countless hours counseling those in need, offering support and solace during difficult times.
Michele's family life is a testament to her strength and resilience. She is married to Kolo "Mike" Pupunu, and together they raised three remarkable sons. Their family has weathered tragic events, particularly the devastating Lahaina fires that claimed the lives of Mike's sister, brother-in-law, niece, and niece's son. In the aftermath of this heart-wrenching tragedy, Michele sprang into action, helping displaced families find housing and support.
In addition to her involvement with the aforementioned organizations, Michele is a lifelong member of the Lahaina Civic Club, actively participating in initiatives aimed at improving the lives of Hawaiians. She is also a member of an elite benevolence group called Hale O Na Ali'i, demonstrating her dedication to supporting her community at every level.
Michele's life story is a testament to her unwavering dedication to helping others. She has chosen to channel all her efforts into supporting her community during times of profound crisis,
guiding them through the process of finding hope and healing. Today, Michele works tirelessly alongside an amazing team from ASK LLP, continuing her mission of service and resilience, inspiring all who have the privilege of knowing her.