CASE ALERT: Paraquat Weed-Killer Lawsuit
Our team of attorneys is currently investigating claims that the weed-killing agent Paraquat is associated with increased rates of Parkinson's disease.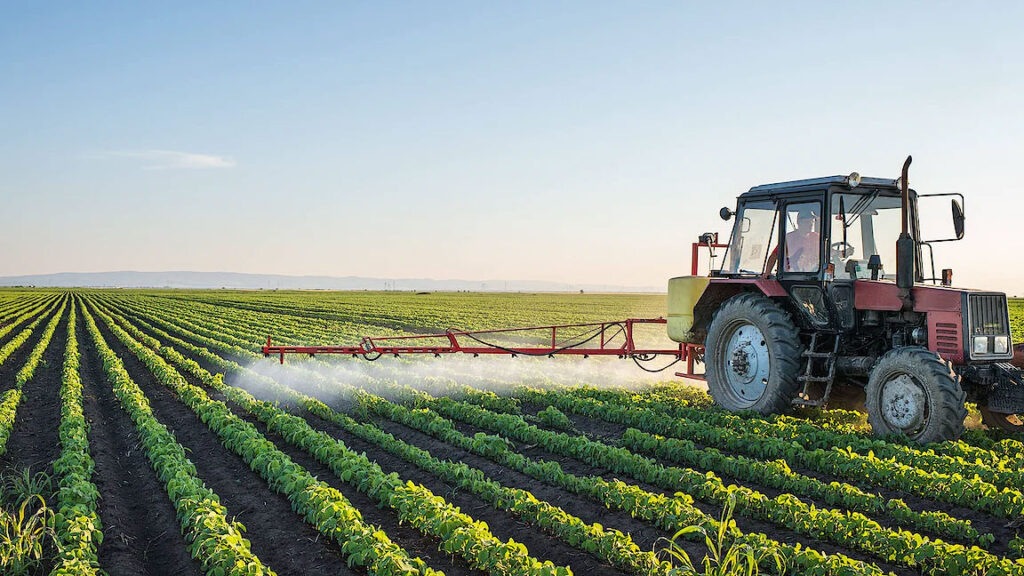 What Do We Know About Paraquat?
Paraquat dichloride (commonly known as Paraquat) is a toxic herbicide frequently used to control weeds and grass and manage agricultural needs such as regulating the growth of commercial crops. Paraquat, which is primarily used as a liquid spray applied directly to plants, is sold under trade names such as Gramoxone, Ortho-Paraquat, Para-SHOT, Parazone, Quick-Quat, Firestorm, and Helmquat. Paraquat has been sold in the U.S. since 1964.
According to the U.S. Environmental Protection Agency (EPA), "Paraquat is highly toxic. One small sip can be fatal and there is no antidote."
Even though over thirty countries have banned Paraquat entirely, the EPA reapproved its use in the U.S. despite the many health risks associated with the product. In the U.S., Paraquat is classified by the EPA as a restricted use product, which means it is not available to the general public and only certified licensed applicators who have undergone specialized training in applying the chemical may use it.
A growing body of research has attributed exposure to Paraquat to an increased risk of developing Parkinson's disease. A 2009 study published in the American Journal of Epidemiology revealed that exposure to Paraquat within 1,600 feet of a home increased the risk of developing Parkinson's disease by 75%. A 2011 study issued in the Environmental Health Perspectives journal found that farmworkers who applied paraquat and rotenone were 2.5 times more likely to develop Parkinson's and concluded that "Parkinson's disease was strongly associated" with Paraquat. In 2014, the Annual Review of Pharmacology and Toxicology published the results of five case-control studies that revealed pesticide applicators who had applied paraquat suffered twice the risk of Parkinson's disease than the general population.
Parkinson's disease is a chronic, progressive neurodegenerative disorder that slowly destroys the nerve cells in the brain that make dopamine. Signs and symptoms of Parkinson's diseases can include:
Dementia or other cognitive problems in later stages of the disease
Impaired balance, coordination, and posture
Loss of automatic movements
Rigid muscles and pain in joints and muscles
Slowed movement (bradykinesia)
Speech changes
Tremors (shaking)
Writing changes
The primary route of exposure to the chemical compound is occupational exposure, including during the mixing, loading, and application of paraquat or during post-application processes. Individuals who are at risk of paraquat exposure include: farmers, herbicide applicators, other agricultural workers, people living near farmland sprayed with paraquat (typically residents in rural areas), chemical mixers, landscapers, professional sprayers, and tank fillers.
Current lawsuits allege that the chemical giants that produce Paraquat and Paraquat-related products knew about the dangers posed by the herbicide, yet continued to distribute without providing adequate warnings to the public.
What Compensation is Recoverable in a Paraquat Lawsuit?
If you or a loved one developed Parkinson's disease after working with Paraquat or being exposed from a nearby farm that used the herbicide, you may be eligible to participate in a lawsuit against the corporations responsible for marketing and selling Paraquat.
It is important to note that only the diagnosis of Parkinson's disease makes you eligible for seeking compensation from manufacturers. Individuals who have been exposed to paraquat from long-term use (typically over several years) who develop Parkinson's disease later in life are the group of persons most likely impacted by the toxins in paraquat.
If you hire ASK LLP, we may seek the following damages for you:
Past and future medical expenses (treatment, equipment, nursing services, medication, and monitoring)
Past and future pain and suffering
Past and future mental anguish
Past and future wage loss
Past and future loss of earning capacity
Past and future loss of enjoyment of life
Loss of consortium (love, affection, companionship, etc.)
Funeral and burial expenses, if exposure led to the death of a loved one
CALL TODAY! If you have been diagnosed with Parkinson's disease after being exposed to Paraquat, you may be entitled to compensation through a lawsuit. Call ASK LLP at 1-800-(877) RING ASK (877-746-4275) for a free case evaluation.
Why Choose ASK LLP?
Our professional staff is comprised of 15 attorneys and more than twenty support staff in two national offices: New York and Saint Paul. ASK attorneys are experienced litigators and negotiators who average 15 years of legal experience.
Taking legal action does two things: A lawsuit enables individuals to hold large manufacturers accountable for their actions, possibly reducing the risk of others experiencing the same complications. It also helps families and individuals who suffer obtain fair financial compensation to cover the costs associated with the injury.
The right mass tort lawsuit will help fight for your rights and make sure your voice is heard when it comes to showcasing the ill effects of Paraquat. If you hire us, then we will fight tirelessly to get you the best possible result.
Have you been exposed to Paraquat?
Call ASK LLP today at:
(877) RING ASK / (877-746-4275) for a free case evaluation or fill out the form below.